Improved efficiency in bulk and specialty gas analysis using
ultra-sensitive FTIR
Going Live September 7 | 15:00 (BST) | 10:00 (EST)
Brought to you by:

Mid-infrared FTIR gas analyzers can measure multiple trace impurities in bulk and specialty gases utilized by industries such as chemical, semiconductor and petroleum. FTIR gas analyzers also have the unique ability to monitor in real-time over a wide dynamic range, which allows for the simultaneous measurement of % to trace level gases without physical separation.
Historically, these FTIR gas analyzers were only capable of measuring down to the mid-ppb range. However, new advances in FTIR gas analysis technology now allow for routine impurity measurements at low ppb to mid ppt levels, which rivals the sensitivity of GC-based techniques, but with faster analysis times and lower cost of ownership.
This presentation will discuss these new hardware and application advances in FTIR gas analysis along with data from real-world bulk gas impurity monitoring in the ppt range.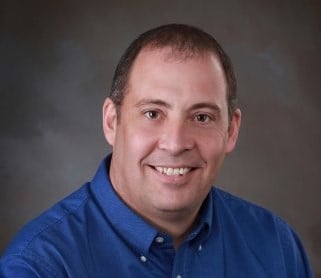 Martin Spartz, Ph.D.
Senior Director of Gas Analysis R&D | Thermo Fisher Scientific
Martin Spartz has a Ph.D. in Analytical Chemistry from Kansas State University. He co-founded the company Max Analytical Technologies which was recently acquired by Thermo Fisher Scientific. Dr. Spartz is now the Senior Director of Gas Analysis R&D at Thermo Fisher Scientific. His research focuses on developing next-generation FTIR gas analysis systems that can measure ultra-trace components in complex samples.
Other events coming soon Register Now: